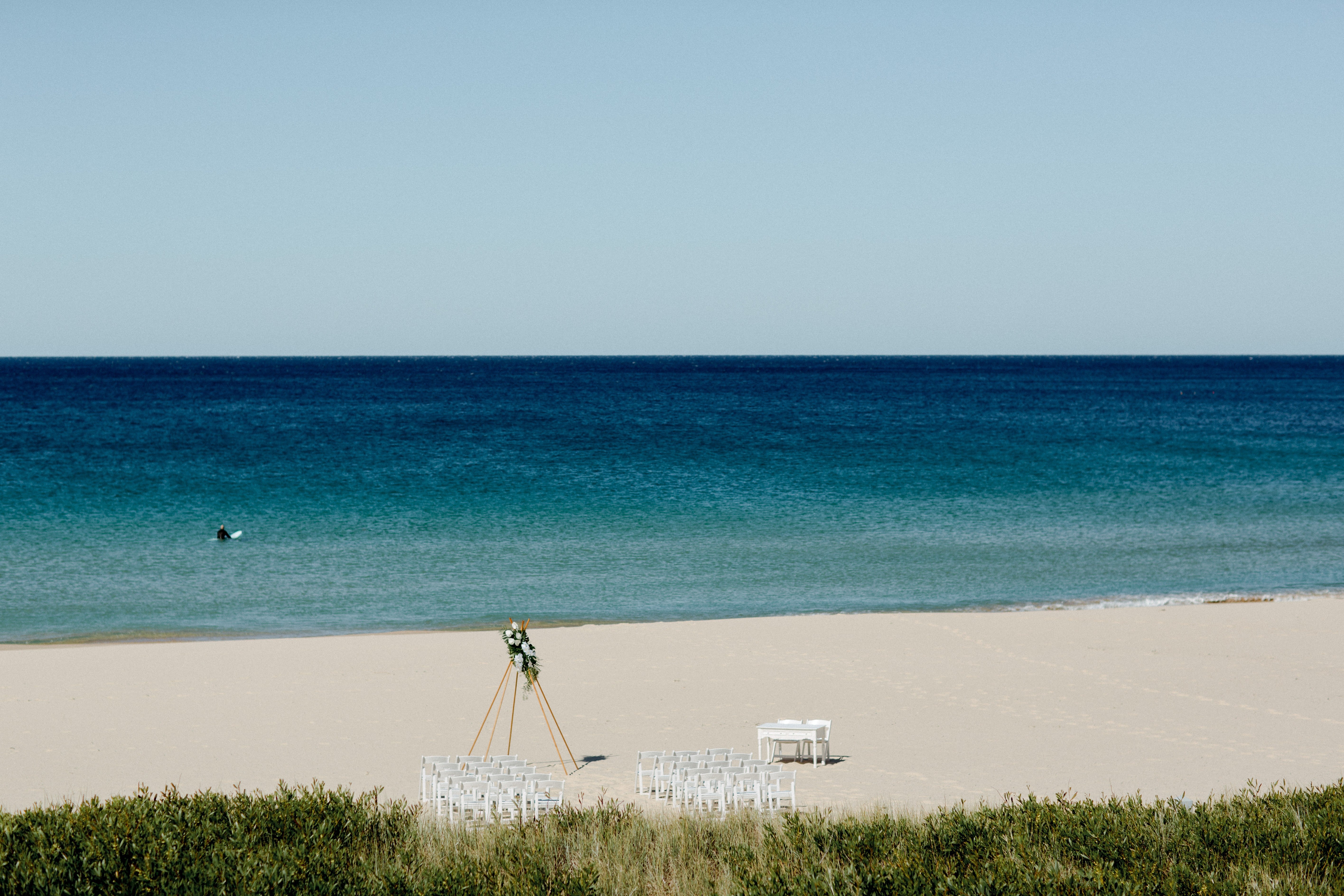 SAY "I DO" to your perfect day
waterside wedding romance
What happens after the ceremony?
You have so many options! Gone are the days where guests are asked to be at a wedding ceremony only to have a 2-3 hour wait until the reception begins. Here is our most common order of events once you've said "I do": 1. All guests take a group photo with the Bride & Groom with the incredible sydney beach views as your background, then Guests are welcomed
into the Horizons Reception Venue for either of the following:
a) The 5 Hour Reception Package begins on guest arrival
b) A bar tab is open until the package begins and this is covered by the Newlyweds c) A cash bar is open for guests to purchase their own drinks until the Reception Package begins (normally when the Bride & Groom arrive)
2. Post-Ceremony Bar Open on the Grass Area
This includes service of Prosecco Piccolos, Coronitas, 3 Varieties of Bondi Fizz White Wine Spritzers (Pinot Grigio w Pear Fig, Rose w Grapefruit, Rose w Guava & Strawberry), and Bottles of Capi Soda Water. This is a fully staffed bar including set-up, equipment, cleaning and take-down. This costs:
a) 1 Drink Per Person $7.00 (normally covers 20-30 minutes)
b) 2 Drinks Per Person $14.00 (normally covers 45 minutes - 1 hour)
If you remain in the area for your Bridal Party Wedding Photos, you will normally be finished within 1 hour. Keep in mind that you will not leave your ceremony location for at least 15 minutes after you've said "I Do" because guests will want to say congratulations - you may want to mingle with your guests and enjoy have a celebratory drink! You can also aim to take your formal family photos (approximately 10 photos) before departing for bridal party wedding photos instead of doing this during the reception.
Where are the most popular beach wedding locations in the area for photos?
1. McMahons Pool 2. North head Cliffs of Maroubra 2. On the sands of Maroubra Beach 3. Surrounding Parklands - think sandy pathways and mystical greenery coves!