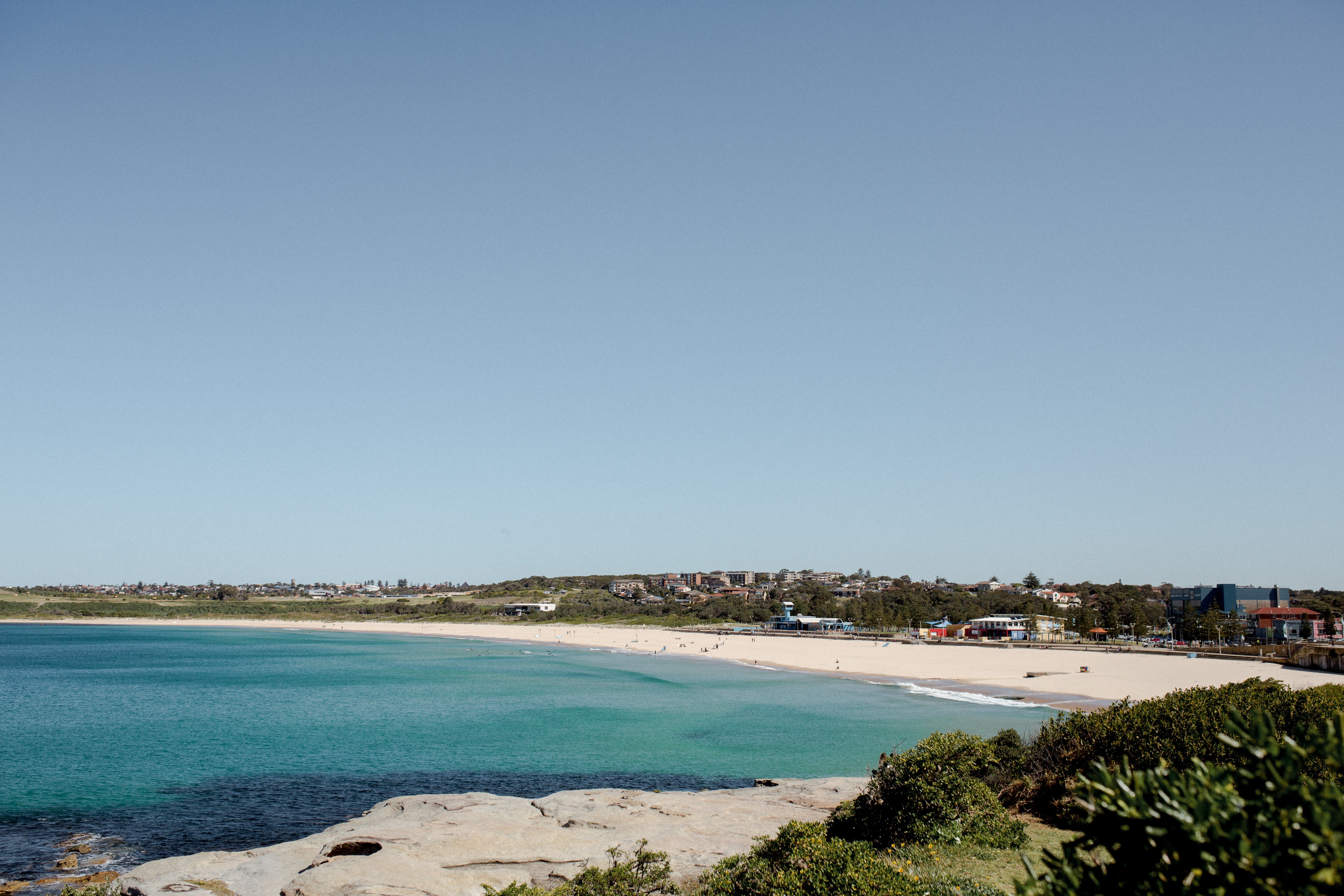 Best party ever! All the staff are very aware of you and your guests, and I don't think I had an empty glass or hunger pang all night. They helped ensure the whole reception ran smoothly, and every single one of my guests, without exception, commented on the service and feel of the day. I wish it was mandatory to relive the experience each year! Jenny, Jeremy, Tanya and the entire team are incredible people, who go above and beyond to make you feel happy, comfortable and relaxed on your big day. Stunning venue, rain or sunshine. I was worried we were going to miss out of our ideal setting because if bad weather, but having our ceremony moved to the balcony just made the views that much more incredible. Ocean scenes in all pictures, and just an absolute stunning location. If you want a relaxed setting they can do it, if you want formal they can. Our ceremony was exactly what we wanted without us even knowing Where you start. Horizons blew us away with their professionalism mixed with fun. From our first meeting we felt relaxed and knew that or venue had everything under control. They know exactly what they're doing and coordinated everything for us to make sure the planning and day went super smooth. I cannot praise them enough! Renae R.

Now the house has finally cleared out from all the overseas family I finally have a chance to send you a Thank You. Just wanted to send you a massive THANK YOU from the bottom of our hearts. From the first time we walked into Horizons all the way up till the wedding, you guys were fantastic. You made us feel like we were the only wedding you were organising (obviously not the case) but we felt so special every time we walked in there. We never once felt like we had to do something a certain way and I truly thank you for that as that was always a fear of mine because I know I'm one to give in to pushy people. You were always there to answer any questions and always with a quick response time. It's been amazing having you guys help make our day so special so thank you again. Please make sure you thank everyone that helped out on the night. We have had endless comments about how amazing the food was. Victoria L.

Oh my goodness, thank you so much for the most incredible and amazing day a bride and groom could ask for. From the moment we stepped out the cars, you made us feel so in control and were beyond words in terms of your helpfulness. Personally, I would like to thank you for greeting me with the drink, and calming my nerves. Who knew I would be such a mess. I wanted to touch base because although I knew the day would be incredible, all of you at Top Cat went beyond my wildest dreams. All our guests commented on the high standard of service you delivered, from the constant topping up of glasses, the exceptional quality of food, and simply the way all of your staff couldn't help enough on the day. I wake up every morning wishing we could do it all again. So from the bottom of our hearts, thank you. It feels sad now knowing I have no excuses to pop in and see you, I wish everyone of you the best for the future and hopefully I will bump into you again. Thanks for sharing the day with us, and making it the most stress free party we could have hoped for. Love Mr and Mrs T. Sarah T.

My husband and I wanted to thank you all for putting on such an amazing ceremony and reception for us. We wanted a relaxed, fun wedding and you all delivered - our guests have been raving about what a great time they had. Thanks Tania, Jenna, and Jenny for handling all our many emails and accounts in the lead up to the wedding, and for giving us the direction we so badly needed. Thank you Tania for your amazing MC skills; we really appreciated you doing this for us and you really contributed to making it a carefree day for us. We didn't even know the time at any point through the day! Thanks to Jenna for driving us around to our photos and for handling so much on the day. Thanks to all the kitchen and waitstaff! The food was fantastic and the drinks were always full. A special thanks to Mel who apparently is the new best friend of The Rowdy Table so I'm sure that was fun for her to deal with haha. Thanks as well to the decorations staff - the place looked absolutely fantastic. All the best for a busy summer of weddings! Hayden W.

Dearest Jenny, Jeremy, Tania & the rest of the fabulous Top Cat team, Now that we are back home from our honeymoon and our photos have come through, we just wanted to say a huge thank you for everything you all did to make our special day absolutely perfect! From the planning process to the superb food, the delicious Bellini's, the breathtaking decor, the staff... just absolutely everything in the lead up up until the end of our night was a dream come true! We can't express how grateful we truly are and just wish we could do it all over again because it was honestly the best day of our lives. Our guests are still raving on about our wedding and how stunning Horizon's is! Again, thank you so much not just from Glen and I but from our entire family! Jasmin K.

We are both from Ireland, I was planning my wedding over here very alone but not with Horizons Beachfront Venue they helped me in every way and planned everything the way I wanted. I gave them my ideas and they brought them to light. I HIGHLY recommend the Horizons Beachfront Venue - Our guests could not stop complimenting their service, their food, their staff, their attitude! Our parents came from Ireland and they didn't know what to expect - THEY are going back to Ireland talking about this venue! It will be the talk of Ireland! The FOOD was out of this world, again our guests didn't know what to expect when it wasn't a sit-down meal - I heard our family and guests RAVE about how AMAZING the food was and the drink was always topped up never an empty glass and the girls loved the Bellinis. Everything was OUT OF THIS WORLD - Incredible! The DECOR was out of this world, the staff at Horizons went out of their way to put my ideas together! It was AMAZING! My parents haven't stopped talking about our wedding venue, coming from Ireland they didn't know what to expect. Thank you so much to all the staff and especially Jenna, Jenny & Tania. Sinead O.

I absolutely can not thank you enough for everything that you did for me on the night! Everyone was so impressed, each and every single staff member were absolutely amazing! you guys did such a good job and looking after my guests! the food and drink were amazing! the styling and decorating were amazing the whole thing ran so smoothly. I actually don't think I can use words enough to show my appreciation for how great you were on the night! Let me know what I can do to help you out besides leaving smashing reviews anywhere I can find a place to do it! Thank you so much again! my family are all really thankful for all of your effort, you looked after all of us like we we're royalty, and that's how I Felt on the night so THANK YOU!! When The photos come in I will be sure to pass them on to you!! Guys i cant tell you enough how happy and grateful I am for the hard work and effort you put in for me! Thank you! Nicole G.